Supporting our Local Community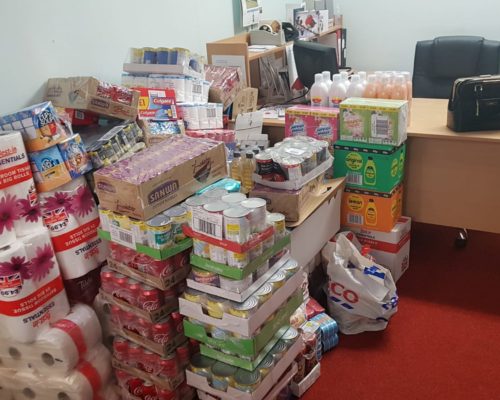 Foodbank
We understand that some of our friends and families go through hard times which means they are unable to provide for their families, especially children. As a result of this, we support our local Food Bank through yearly fundraising to supply food and toiletries
Night of Ronzls
We organize our yearly party named Night of Ronzl where we invite our families, friends, and clients. This is just another way we help our community where we ask for donations of food and toiletries items from those that attend this event. We started this donation in 2015 and it is still on-going
In the last 5 years our friends, clients and family have supported us in raising money to buy food and household items to contribute to Food bank during Christmas time which we are extremely grateful for. The trolleys of food and household items are used throughout all Christmas and afterwards.
Last year in order to raise more awareness for Foodbank and hopefully raise more money to buy food, Ola ran 10k on Nov 17 2018. Ola said it was very scary for her as she hadn't tried 10k before and only started training few months before. A total amount of £530 was raised and it was used in buying 5 trolleys of Food and Household items that were delivered to the Foodbank in December 2018.
We hope to take on more challenges and organize more fun events in order to raise more food items for our local food bank.